Traceability.
Know the history
of your product.
To access this information, simply identify the stamp located on the edge of the butt of any JBS leather and type it in the field above.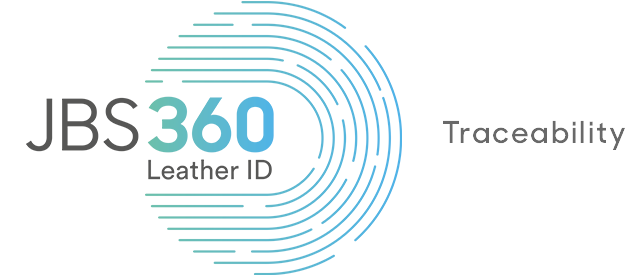 JBS Couros possesses a strict traceability system that allows tracing raw materials from their origin to the delivery of the final product to the customer.
To promote greater transparency, we created the JBS 360 platform, where customers can identify the beef processing plant and the tannery of origin of each single hide, the production day, as well as the group of farms that supplied the cattle on that specific date.
Currently, more than 90% of all hides processed by the company come from its own beef processing plants. Also, for the remaining 10%, JBS 360 identifies the third party beef plant, the tannery and the production date.
All third party slaughterhouses which supply JBS Couros are committed to following the same standards determined by our cattle purchase policy, ensuring that all animals come from farms that:
- Are not located in deforested areas, indigenous lands or environmental protection areas.
- Are not involved with slave analogous labor.
- Do not have environmental embargoes.