LEATHER ID Discover the history of your product
To access the information, just identify the code located on the edge of the butt of a JBS leather and enter it in the field above
If you do not have a code with you and you want to find out how the tool functions, feel free to test it with the code below:
9GE334
Traceability of JBS Couros
Exclusive tool guarantees the transparency of the process, from the suppliers to the end-product
Present in eight countries, JBS Couros has an exacting traceability system that enables the raw materials to be tracked from their source until delivery of the end-product. On this portal, we are sharing the transparency of the process, allowing customers to identify the tannery and the production unit of origin of each hide, the day it was processed, as well as the group of farms that contributed to the batch on that specific date.
The Leather ID warrants that all the animals acquired originate on farms that:
- Are not located in areas of deforestation (in accordance with the Brazilian Forest Code), on indigenous lands or environmental conservation units;
- Do not employ forced labor;
- Do not use areas embargoed by IBAMA.
The Leather ID is an unprecedented initiative of JBS Couros. The platform aims to render the production process increasingly transparent.
Understanding the traceability process:
1. Each piece of leather produced leaves the tannery with an identification;
2. By entering the code on the platform, it is possible to track the group of farms from which the raw materials originated, the processing unit and date, as well as the tannery that produced the leather.

To undertake the procedure:
1. Have the product (hide) to hand;
2. Identify the code marked on it;
3. Enter the code in the search field;
4. Now, you can verify the farms, the processing plants and the tanneries where your leather originated.
Deciphering the code: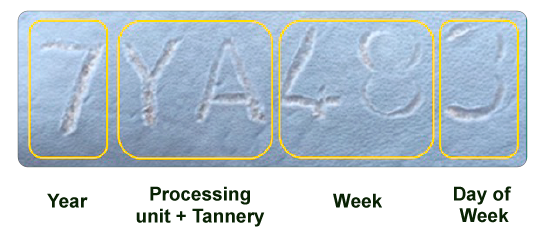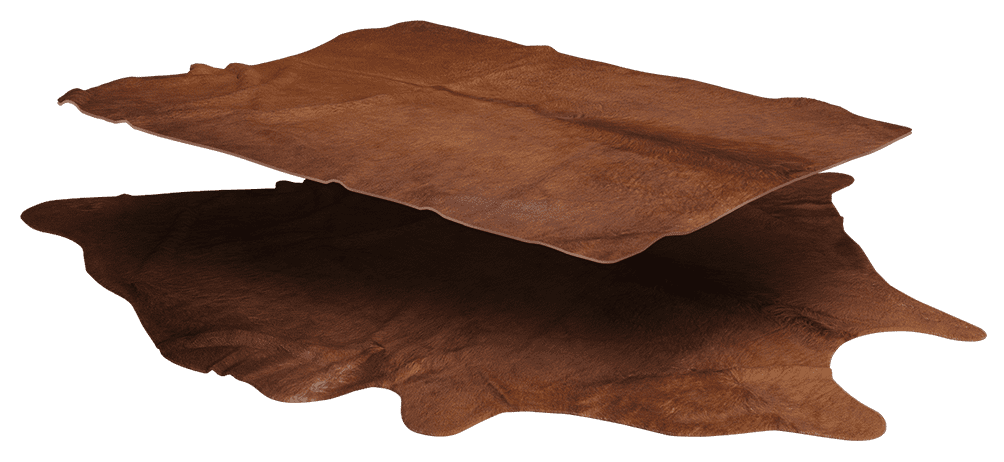 SUSTAINABLE LEATHER
Originating in the Company's animal protein processing operations, JBS hides are socially and environmentally safe. Thus, it is possible to add value to its customers' finished products in different segments, including the automotive, furniture, footwear and leather goods industries.
The highlight is Kind Leather, a leather developed in Brazil in 2019, with a more efficient and innovative production process. Right at the outset of the process, the parts of the hides that would be unusable are removed, as this material can still be channeled to other industries – like pharmaceuticals and food, transforming waste to raw materials and making a significant contribution to the sustainability of the entire value chain.
The lower environmental impact of the innovation was proven in a Life Cycle Assessment (LCA) study carried out in 2020, which introduced the brand to the sports footwear market. It also recently received another important recognition: the best industry score in the Higg Materials Sustainability Index (Higg MSI) – a global index that evaluates various materials used in the fashion industry, like cotton, leather, plastic, fabrics, metal and rubber.
Find out more about Kind Leather
FIND OUT MORE